Investment Possibilities/ Agriculture
Wholesome, Ecological Food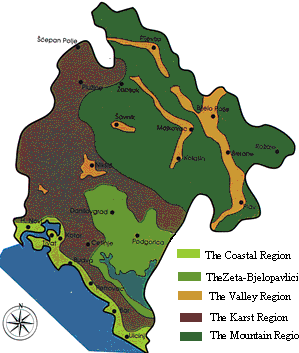 The fifth technological revolution is based on the production of wholesale food. New technologies are still being developed and their time is approaching rapidly. Montenegro has adopted the international standards on ecologically safe food, which encompasses three basic types of offer
Lux Category - biologically pure food;
A Category - high-quality food, with no health-dangers and containing less than 50 % of the authorized chemical substances;
Superior B Category-food products containing the specified and authorized amount of chemical agents.
Food products ranging in categories below these three will not be produced in Montenegro.
Montenegro represents one of the rare oases where nature has mostly been preserved. In spite of several developed industrial centers, areas unspoiled by civilization still exist-offering enormous potentials for the development of agriculture and tourism.